Has Remote Work Lost Its Lustre?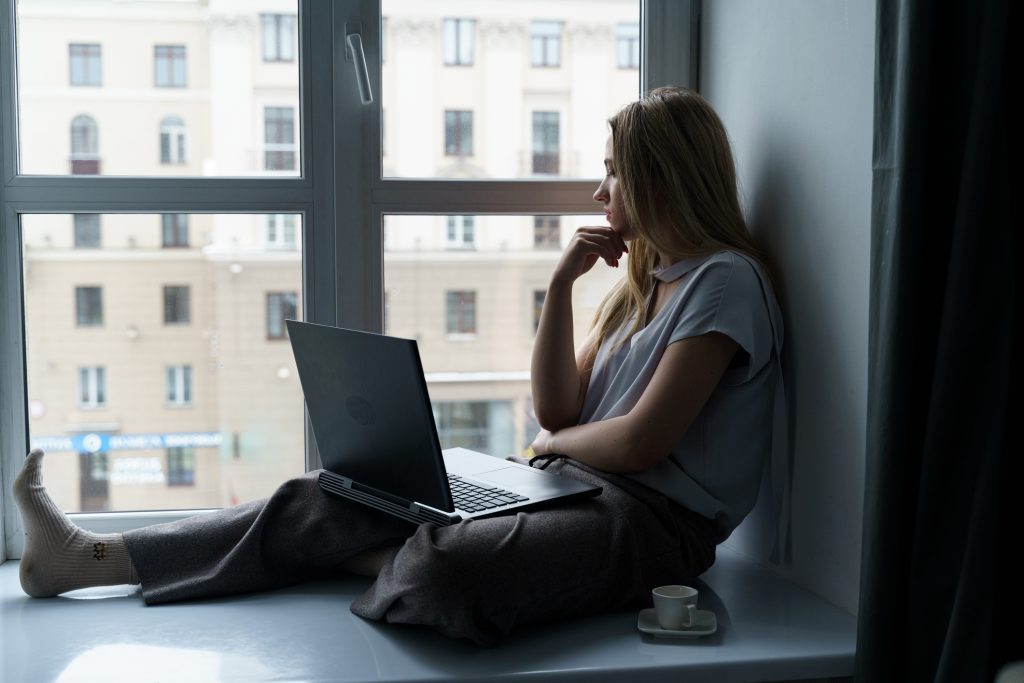 As we pass the three-year mark since COVID-19 first upended traditional work arrangements, a troubling trend is emerging. While initial media speculation heralded a new era of work-life balance and flexibility, a recent survey suggests a dark underbelly – a surge in loneliness stemming from remote work. Let's examine the complex remote work debate and potential solutions to support employees.
A recent survey, conducted by IT company Ivanti and published in The Telegraph, reveals that 4 in 10 remote workers now struggle with isolation. One in 10 says their mental health has deteriorated as a result.
This mounting loneliness exposes the hidden challenges of working alone, disconnected from the camaraderie of an office environment. Mentoring programmes suffer, leaving newcomers directionless. Soft skills development lags without daily in-person interactions. And home environments prove distracting and suboptimal for focus work.
Remote Job Listings vs. Demand
Employers themselves remain divided on the remote work dilemma. While some cite productivity gains and cost savings, others mandate office returns to boost collaboration and oversight. Job postings for permanent remote roles have declined for 11 straight months, suggesting a shift in favour of the office. Yet demand for remote work remains robust, indicating neither side is backing down.
So how can leaders strike the right balance for their workforce? Open communication and creative problem-solving are key. Promoting virtual social events and collaborations can foster connection. Hybrid policies with partial office time may offer the right compromise and recognising that one-size-fits-all mandates simply don't work in today's workforce, is critical.
The remote work revolution remains in its infancy. As business needs and employee preferences continue evolving, corporate leaders must remain attentive and adaptive. With care and compassion, we can overcome new workplace challenges like the isolation epidemic. The future of work depends on it!
Loneliness Epidemic
Digging deeper, what specific steps can organisations take to address the scourge of remote work loneliness? Regular company video meetings are a good start, allowing employees to see and engage with colleagues. Virtual coffee breaks, happy hours and other informal gatherings are another option, providing relaxed interaction.
Leaders should also monitor productivity patterns and engagement levels, watching for signs of isolation's impact and if output declines or motivation wanes, a change of scene may help. Consider allowing isolated employees to work from a shared office space occasionally.
Remote Worker Onboarding
For new hires, robust onboarding is critical. Assign buddies early on to provide guidance and camaraderie. Schedule additional one-on-one video chats to supplement training. Send care packages with company swag to create connection and bring remote workers into the office for immersive orientation when possible.
Strong communication skills become even more vital for managers of remote teams. Set expectations clearly, provide ample feedback and check in often. Solicit input frequently to avoid disconnects and train leaders on best practices for supporting remote employees' wellbeing and development.
Help employees struggling with remote work isolation, don't let them suffer in silence and propose solutions. Give opportunities to occasionally work on-site if beneficial and help them to prioritise self-care, maintaining balance through exercise, hobbies and social activities beyond work.
Technology can also help curtail loneliness through innovations like virtual watercoolers, digital coworking spaces and AI companions. While not a panacea, these tools create spaces for casual interaction and combat feelings of disconnection. Employers would be prudent to provide access and training as part of a comprehensive isolation-busting strategy.
The Importance of Culture
Fundamentally, supporting remote employees requires examining workplace culture on a deeper level. What values do we espouse? Is human interaction emphasised? Are policies rigid or flexible? What messaging reinforces team cohesion? A culture of trust, care and connectivity must be cultivated intentionally.
While hybrid arrangements show early promise for balancing worker needs, they present new complexities around equality. Partial remote workers may feel side-lined and that they are passed over for plum assignments. Training to raise awareness and equitable practices is essential.
The path forward promises further evolution. While early remote work evangelists heralded the death of the office, the reality is far more nuanced. As the isolation epidemic makes clear, human connection remains integral to satisfaction and success. Wise leaders will forge solutions that marry flexibility and empathy with business imperatives. Only by working together, even when apart, can we build a brighter future of work.
Can YOHO help me?
If you are experiencing any of the workplace culture challenges mentioned above, we certainly can! If you'd like to discuss any of the issues raised in this blog or indeed any other workplace issues relating to the well-being of your staff, their productivity and your company performance why not take advantage of our extensive research and knowledge of the workplace issues facing UK business by requesting a free 30 -minute consultancy call