Remote / hybrid working policy
Craft an effective Hybrid Working Policy tailored to your business needs. Elevate productivity, foster innovation, and support work-life balance, while addressing the challenges of a modern work setup.
Our approach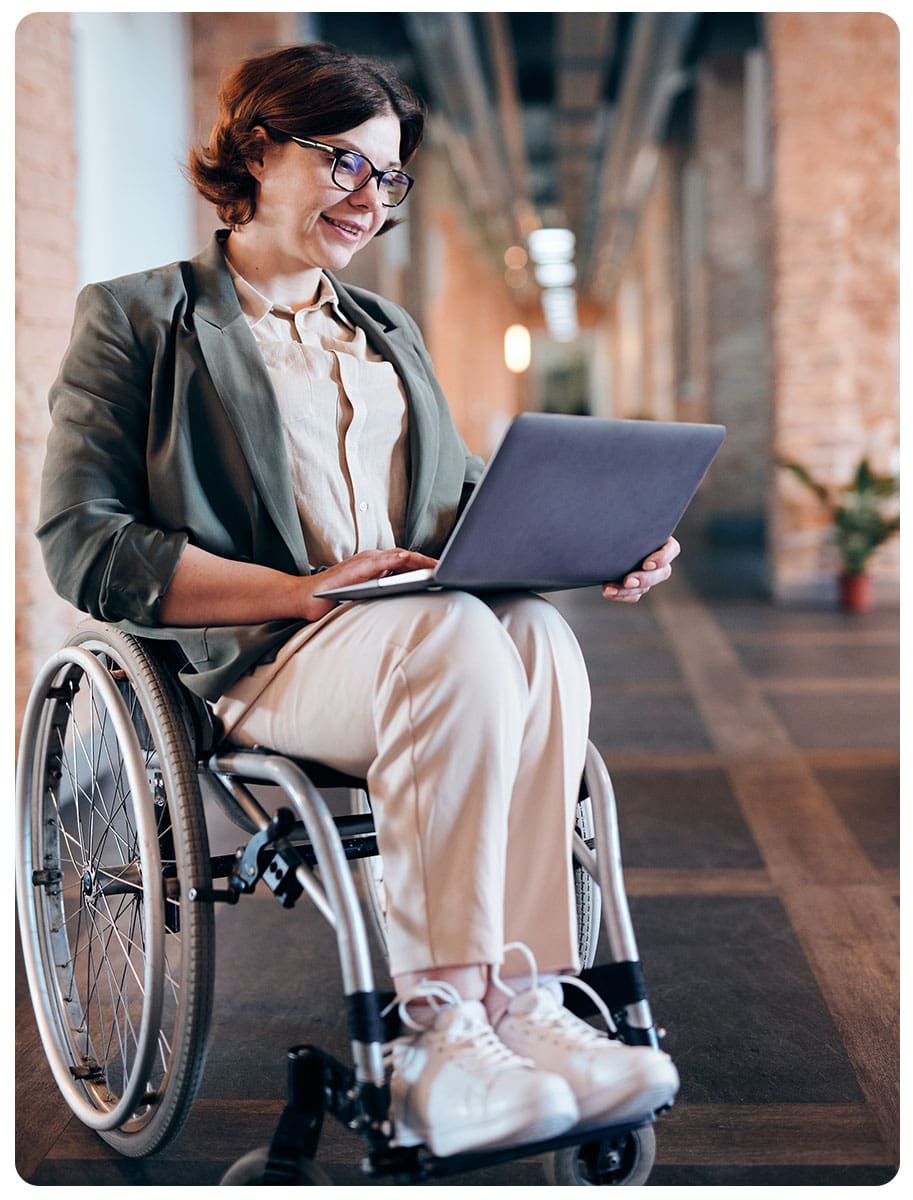 Tailoring a Hybrid Working Policy for your organisation
In today's fast-evolving business world, a Hybrid Working Policy tailored to fit the needs of your business is not a luxury; it's a necessity.
Companies are increasingly recognising the power of a hybrid work model to create operational flexibility, in an ever-changing environment. But designing a policy that caters for your company's unique requirements, while safeguarding your employees' wellbeing, can be a daunting task.
Starting with a structured Hybrid Workplace Assessment, YOHO's Remote / Hybrid working policy development service ensures you have the insights, guidance and support you need to make informed decisions.
The complexities and opportunities of Hybrid Working
Transitioning to a hybrid work model introduces numerous complexities and challenges.
These include maintaining productivity, managing employee wellbeing, ensuring efficient communication among remote teams, and dealing with diverse local workplace setups and environmental issues.
However, it's equally important to remember the opportunities that hybrid working can bring to your business: greater flexibility, potential cost savings, and access to a wider talent pool, among others.
Your partner in policy development and refinement
At YOHO, we stand beside you in your journey towards designing, or refining, a Hybrid Working Policy that aligns perfectly with your business needs today while catering for the future, as needs change.
The first step, a structured workplace assessment, is a deep dive into understanding your business and its workplaces. It examines your workforce, their ways of working and their working environment(s). The resulting insights will help you create a policy that promotes productivity, fosters innovation, and cultivates a positive work-life balance.
Introducing the 6 Pillars
Now, let's take a look at how our approach incorporates YOHO's Six Pillars and how they shape your Hybrid Working Policy.
We are deeply passionate about partnering with companies that recognize the immense value of their people. By prioritizing their well-being, businesses can truly deliver outstanding value to customers and stakeholders.
Recent global events have reshaped the way we work and collaborate. From Covid to geopolitical shifts, we have witnessed lasting transformations. It became clear that adapting to these changes is essential for sustainable growth in uncertain times.
By protecting people, equipping them with tools and skills, and optimising work environments, we empower businesses to thrive. Our focus on productivity, efficiency, and safety ensures consistent, remarkable outcomes.
Revolutionise your team in 3 Simple Steps:
Arrange a call
Start with a discussion with our experts. We'll identify your productivity roadblocks and tailor our solution.
Get a customised plan
Receive a bespoke Workplace Strategy. We'll adapt our services to your specific needs, promoting efficient remote working.
Improve productivity & wellbeing
Implement the plan and see improvements. With our strategies, boost productivity, enhance wellbeing, and drive team engagement.
Step 1 - Arrange a call