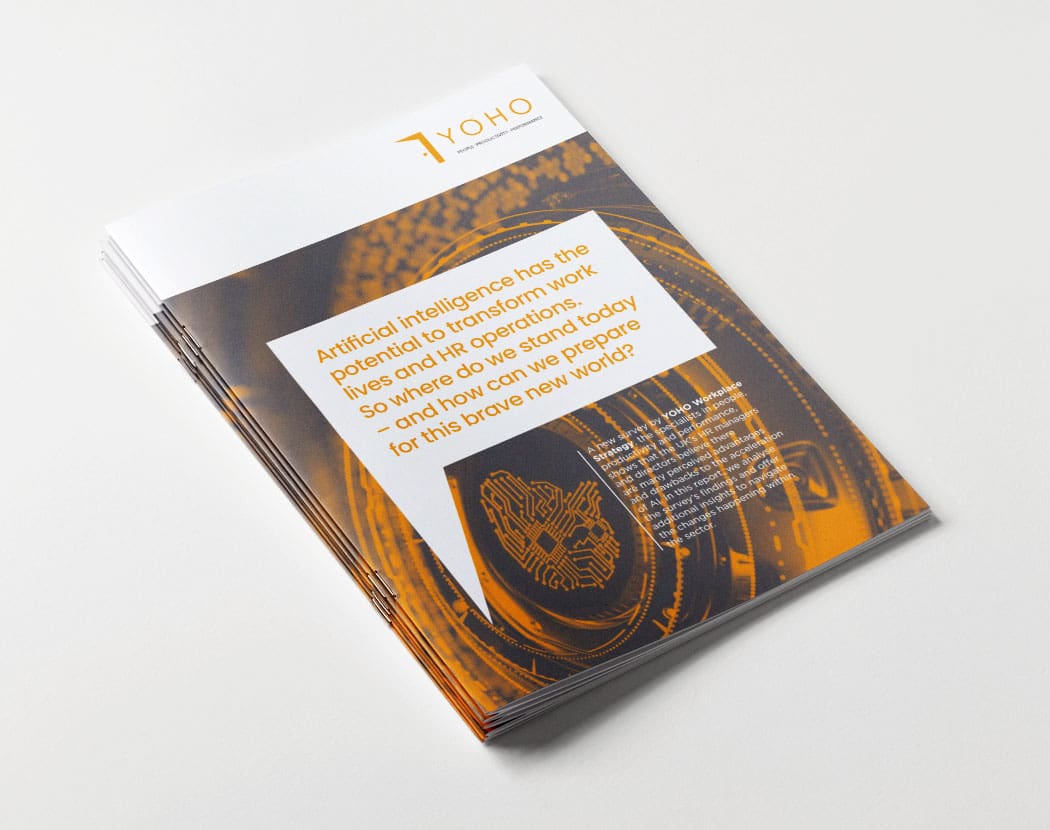 AI in HR: Unleashing Transformation
Uncover what HR execs are saying about the potential of artificial intelligence to revolutionize HR operations. Our report reveals the perceptions and insights of UK HR managers and directors on AI adoption.
Download the research paper
Download the research paper now to help navigate the evolving landscape and prepare for a future driven by AI in HR.
By submitting your details you consent to being contacted by YOHO and to their privacy policy.